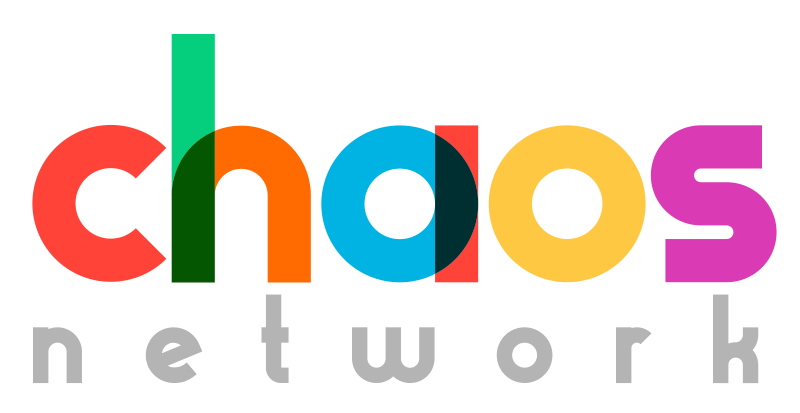 Welcome to the October CHAOS newsletter!


Thank you to everyone who got in touch to share their events and opportunities.
A reminder that our next virtual get together is

Monday 25th October at 6pm.


As well as the usual catching up and sharing what we've all be up to, we'll be joined by members of the City of Culture bid team. I'm sure you have heard the fantastic news that Southampton has made it through to the next stage of the process! We'll be hearing about next steps and how creatives can get involved in the bid as it is shaped up for submission in January.


Here's the date for the next meeting for you to put in your diary:
Monday 29th November - 10am
Now it's time to take a look below to the brilliant things going on in the City over the next few weeks, including talks, workshops and opportunities to get involved.


If you didn't already know...

What is CHAOS?: The CHAOS Network aims to bring together the Creatives, Heritage and Arts Of Southampton. Whether you are a creative business, a voluntary arts group or an independent artist, we'd love to see you at the next network meeting, everyone is welcome to discuss all things cultural in the city. Bring your news and events, do some networking and have a coffee with us (virtually!).


Becky Honeycombe-Foster
CHAOS Coordinator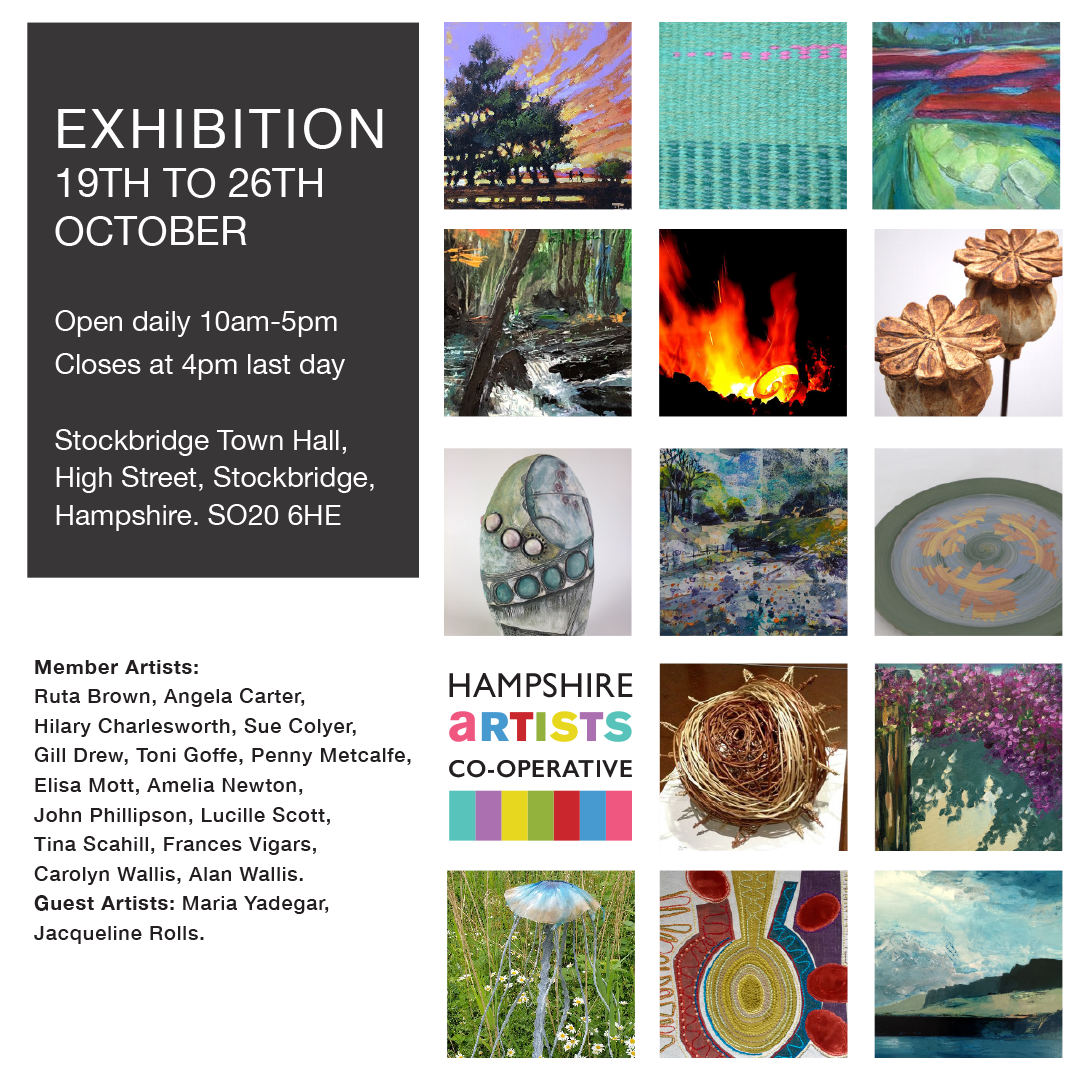 Exhibition 19th - 26th October
Hampshire Artists Co-operative have an exhibition at Stockbridge Town Hall including CHAOS member Jacquie Rolls!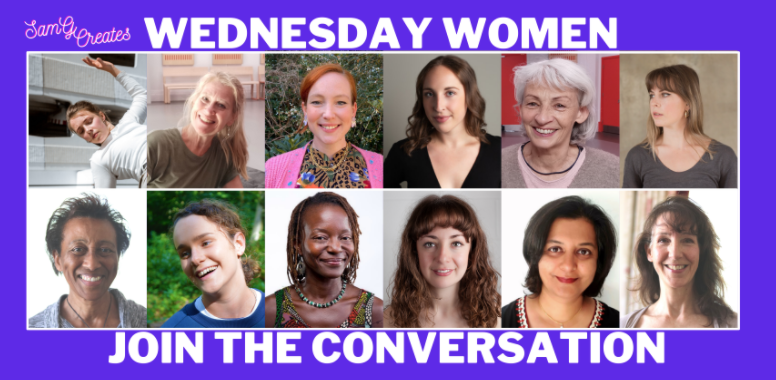 Join the conversation, say what you think needs to be said and raise women's voices.
On the first Wednesday of the month, we'll have conversations to grow a community of women to discuss: What do women's roles, fears and freedoms look like in our society now? How do we express them? How do we empower each other? We'll talk about our everyday experiences of feminism, femininity, strength, failure, success, money, freedom, sexuality and courage, to educate and elevate our younger girls and women of all ages.


Women, girls, non-binary people, sisters, mothers, daughters, grandmas & girlfriends. Please bring along your male friends and family: sons, brothers, fathers, grandads, boyfriends & husbands are all welcome!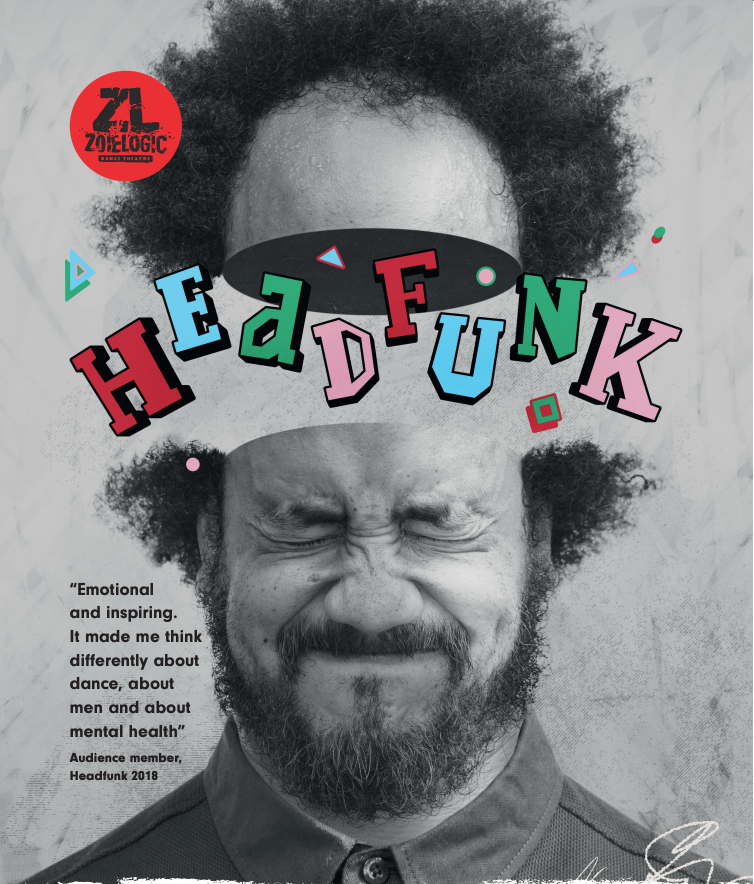 HEADFUNKFriday 19th November 2021 - 6:45pm
Join us for a thought provoking and entertaining evening raising awareness of men's mental health. Through years of experience we have seen first hand the life changing positive impact that creativity, dance and expression can have on a person's mental health and wellbeing.
At Headfunk, you will find the opportunity to meet brilliant local health organisations through a range of activities around the building before finding your seat. The main event for the evening will feature dance performances created specifically for Headfunk, sharing inspiring personal journeys and community stories.
"Emotional and inspiring. Made me think differently about dance, about men and about mental health."
Audience member, Headfunk 2018
Performance starts at 7:30pm
Head over to the

MAST

website to get your tickets!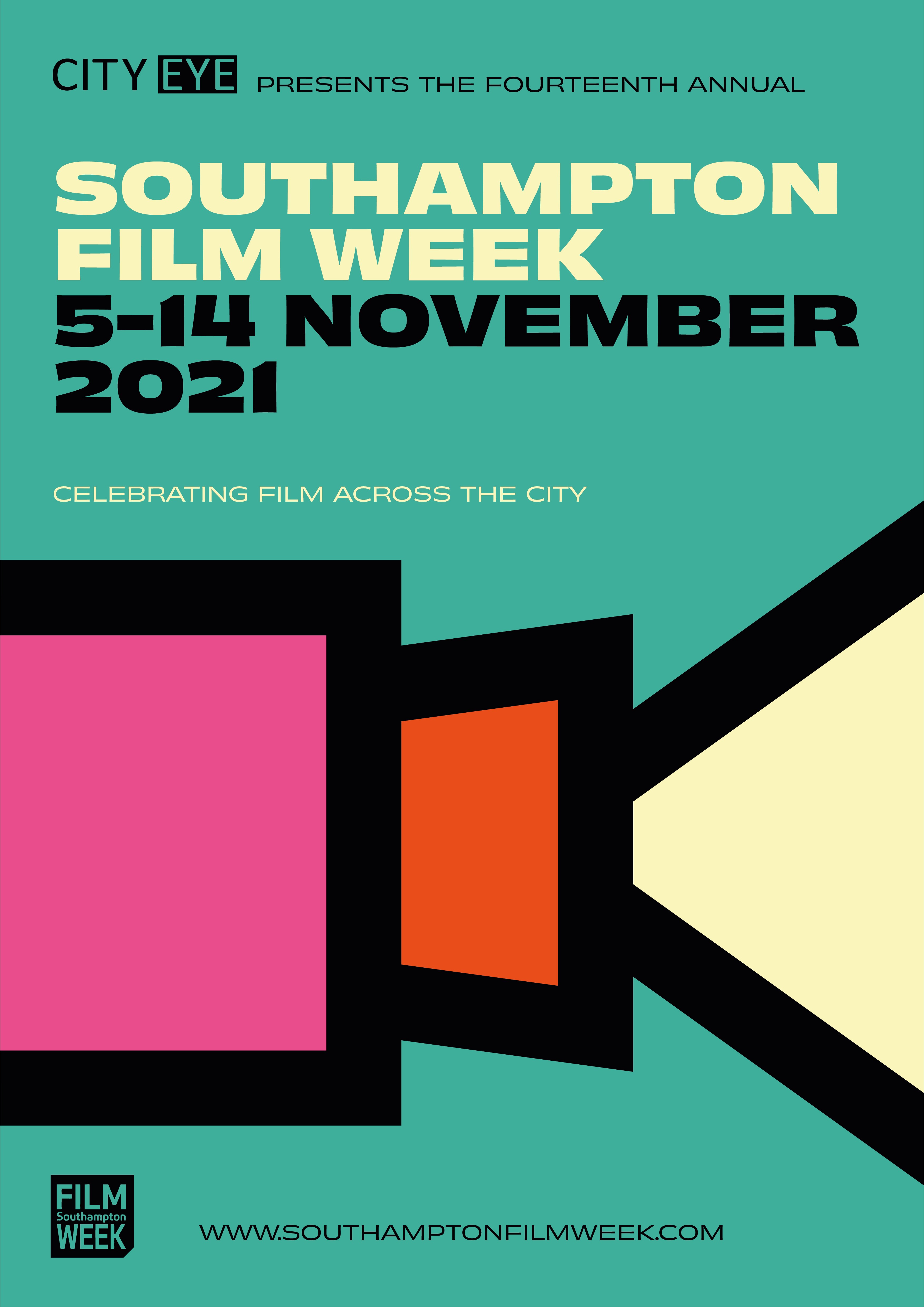 City Eye's fourteenth annual Southampton Film Week is back next month!
The festival runs 5 - 14 November 2021 in venues all around Southampton. The programme will be announced really soon, and we are excited to say it's full of film goodness - including screenings, workshops, music and film events, artist moving image events, talks and more.

We will launch at MAST on Friday 5 November with SFW: Shorts - always a popular event. Tickets and more info here


During SFW City Eye will be holding an event for interested and potential Trustees - it will be a chance to meet the team and find out more about the organisation and about the role of a City Eye Trustee. More information about our call out for trustees and about the event can be found at

http://www.city-eye.co.uk/trustee-recruitment.html.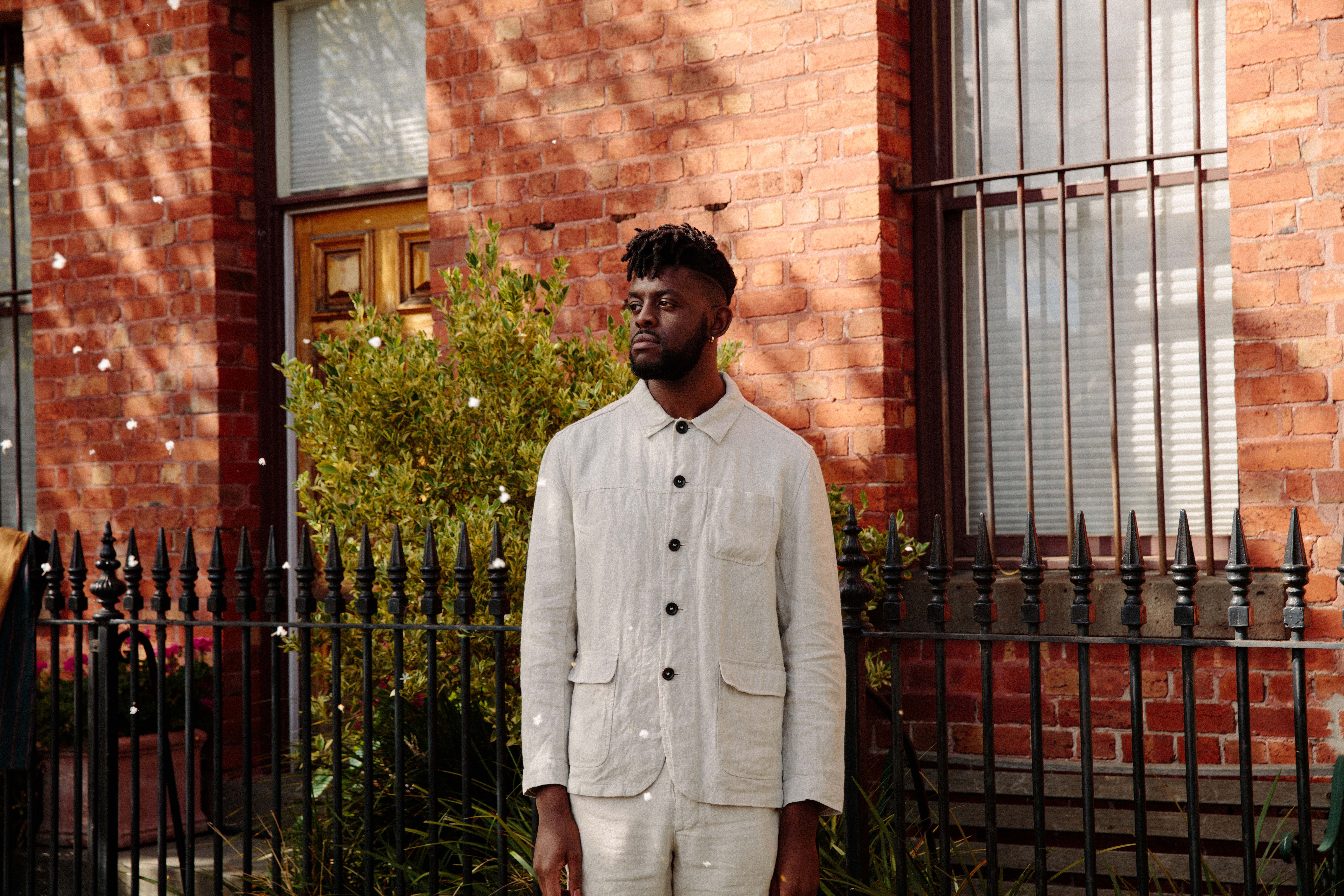 Coming up at Turner Sims Southampton..
Friday 5 November sees the return of world-renowned handpan player and composer Manu Delago. After several years as an international touring musician with Björk, Olafur Arnalds, Cinematic Orchestra and Anoushka Shankar, as well as the multi-award-winning music- and mountain-film Parasol Peak, the Grammy-nominated artist transforms into a one-man-orchestra to present his first audio-visual solo-programme

Environ Me.


Manu Delago's acoustic percussion instruments are combined with electronic beats and the sound of our environment, with astonishing live visuals that bring the sound of water, fire, animals, locomotion, wind and other surroundings into the auditorium.


A much-anticipated night of superb jazz, as South London pianist Ashley Henry takes to the stage with his trio. One of a new generation of musicians that have been raised with a wide range of influences, Ashley is clearly influenced by hip-hop but has his roots firmly in jazz. Having recently toured with both Loyle Carner and Christine & The Queens, Henry has a rapidly growing international profile. Following the success of the 26-year-old's

Easter

EP, the genre-blurring pianist performs music from his debut album

Beautiful Vinyl Hunter.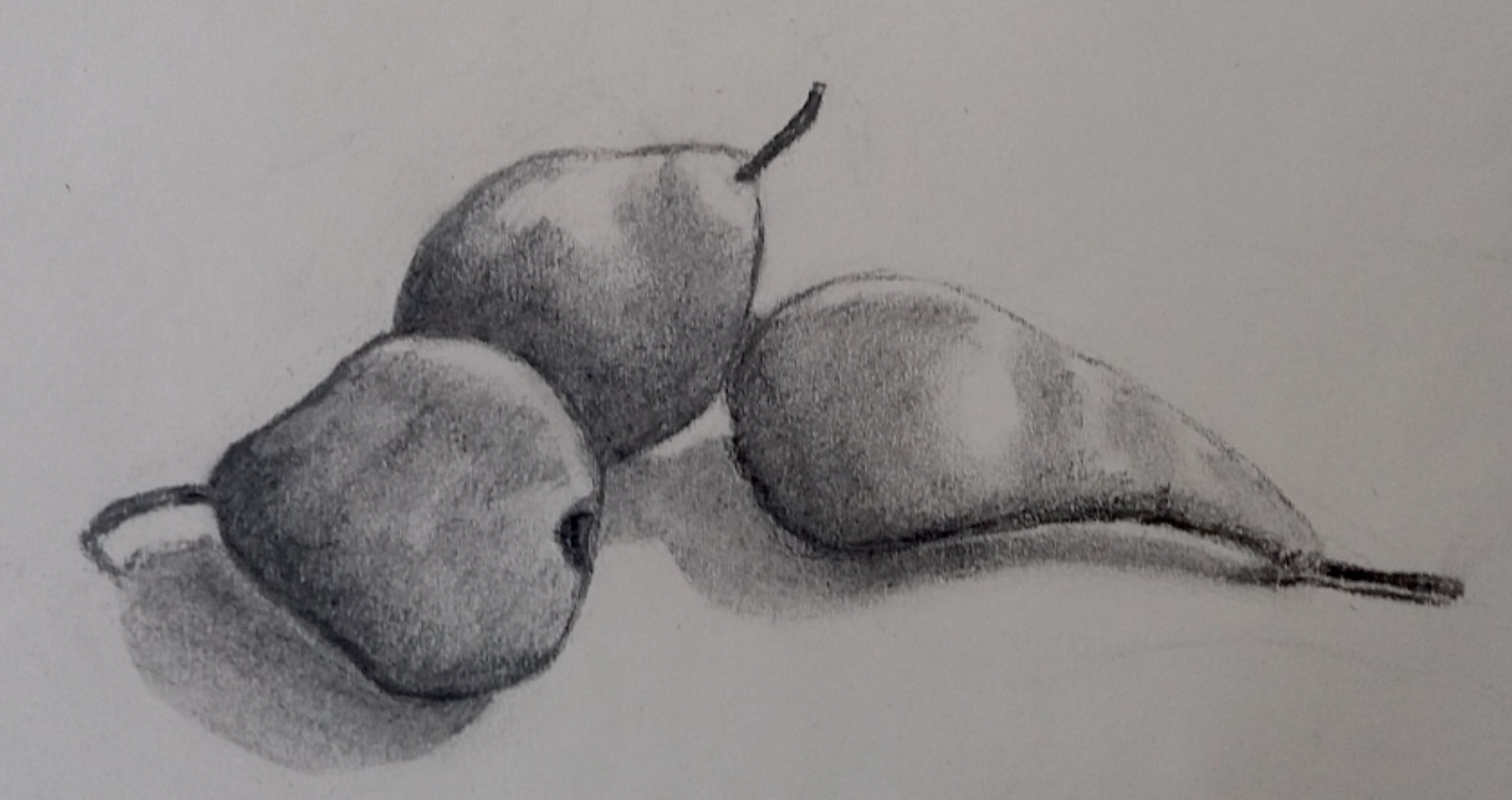 Southampton's Cultural Services are offering a mixture of adult and children activities and talks to keep you entertained in the in the build up to and during the festive season. Highlights include:
CLAY SPOOKY SCENES - FAMILY WORKSHOP
SOUTHAMPTON: Southampton City Art Gallery - Friday 29th October, 2021 at 10:00am
Create a brilliant spooky scene from clay at this seasonal workshop. A lovely way to experiment with new techniques, or to simply make time to be creative together, this family workshop is designed to be enjoyed by adults and children alike.
WINTER WATERCOLOUR ADVENT CALENDARS
SOUTHAMPTON: Southampton City Art Gallery - Saturday 20th November, 2021 at 10:00am
Back by popular demand, these gorgeous calendars are great fun to make. Explore and experiment with new techniques using watercolour and inks. This workshop will run from 10am through to 1pm and is suitable for those aged 8yrs+.
ONLINE TALK - SECRET HISTORIES: EXTRACTS FROM PERSONAL DIARIES AT SOUTHAMPTON ARCHIVES
SOUTHAMPTON: SeaCity Museum ONLINE. Tuesday 23rd November, 2021. Door time: 6:50pm, Start time: 7:00pm
Online talk with Southampton Cultural Services archivist Jo Smith.
Join Jo in discovering some of the fascinating personal diaries in the city's archive collection, ranging from a 17th century doctor's diary to a cruise diary written in the 1970s. Jo will be exploring the lives of some of the diarists and looking at national and local events through their eyes.
MACRAMÉ WREATHS - ADULT WORKSHOP
SOUTHAMPTON: Southampton City Art Gallery. Saturday 4th December, 2021 at 10:30am
Create a beautiful macramé and willow Christmas wreath suitable for indoor or outdoor use. Pre-made willow wreaths will be provided. You will be taught how to add macramé and then have the opportunity to add a festive touch with decorative natural materials.
SOUTHAMPTON CULTURE CLUB FOR KIDS: CRAFTY CHRISTMAS
SOUTHAMPTON: SeaCity Museum. Monday 20th December, 2021. Door time: 8:45am, Start time: 9:00am
A day of investigation, imagination and discovery for children aged 6yrs to 11yrs who love being creative and learning through fun activities. Led by the experienced cultural services learning team, at Culture Club children will explore the past, experience SeaCity Museum and Southampton City Art Gallery and make really cool things inspired by the City's arts and heritage collections.
ONLINE FUN: TUDOR HOUSE'S CHRISTMAS CRACKER!
SOUTHAMPTON: Tudor House and Garden ONLINE. Wednesday 22nd December, 2021. Door time: 2:50pm, Start time: 3:00pm
Deck the halls with boughs of holly for a magical hour of online festive fun! Where do Christmas presents come from? How did Henry VIII celebrate Christmas? What was Christmas like for children during WWII? To find out, join Andy from Tudor House for stories, art and discovery in this creative family session aimed at children aged 6yrs to 12yrs.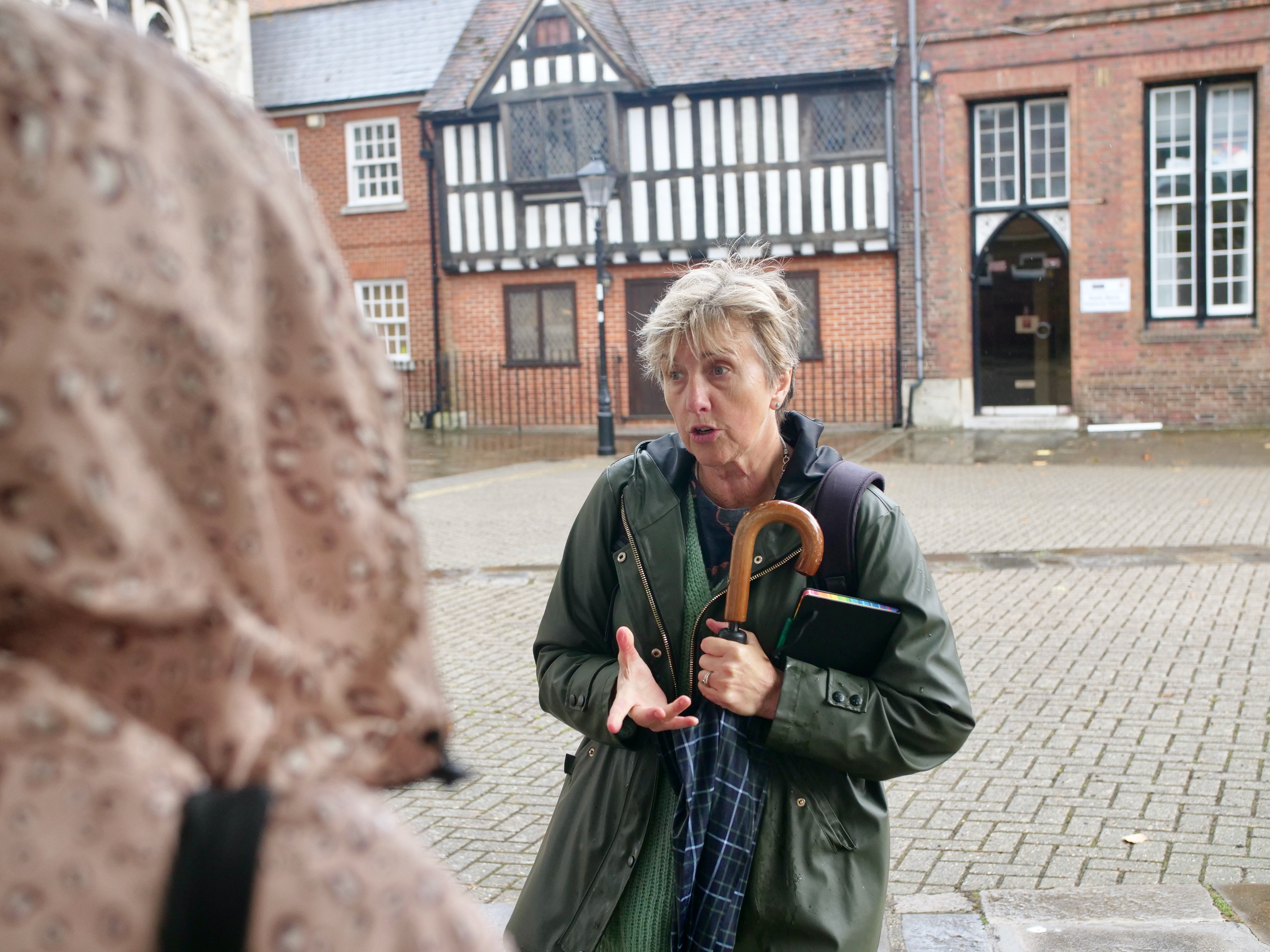 Lucky Dip exhibition until 7th November on GHT's normal opening days (Friday to Sunday)
An exciting new exhibition at God's House Tower (GHT) which brings together recent work by nine Southampton-based artists who were recipients of an 'a space' arts Lucky Dip bursary. From music to painting, planting and performance the exhibition represents the culmination of months of creative work, experimentation and exploration.
Join the Hidden Histories Trail this month
Join us for the Hidden Histories Trail, our new walking tour around Southampton's Old Town, where you can learn about the early Black history of the city.
From Black privateers to plantation owners, this fascinating tour shines a spotlight onto many lesser-known stories of Southampton's past to help better understand the diverse heritage of our city.
The tour starts and finishes at God's House Tower and will be available each weekend throughout October. The tours cost £5 per person and the proceeds from ticket sales will go towards continuing our work to research, learn and share the diverse history of Southampton in new and engaging ways. The walks are suitable for ages 16 and up, last around 90 minutes and comfy shoes are recommended, as well as clothing for all weathers!
Our tours will take place from 10am-11.30am on the following dates:
Sunday 17th October, Saturday 23rd October, Sunday 24th October, Saturday 30th October, Saturday 6th November

There's lots more Professional Development from Artswork coming up including:

'Child Protection and Safeguarding in the Arts and Cultural Sectors' Tuesday 2 & Thursday 4 November (split over two half-day sessions)
'Mentoring: The Next Creative Generation' Wednesday 10 & Wednesday 17 November (split over two half-day sessions)
Two useful fully funded online short (1.5 hour) courses for Arts Award advisors – we know there are plenty in the CHAOS network:
21 Oct 'Delivering Arts Award Digitally'
9 Nov 'How to Fund your Arts Award Project '
All are open for booking here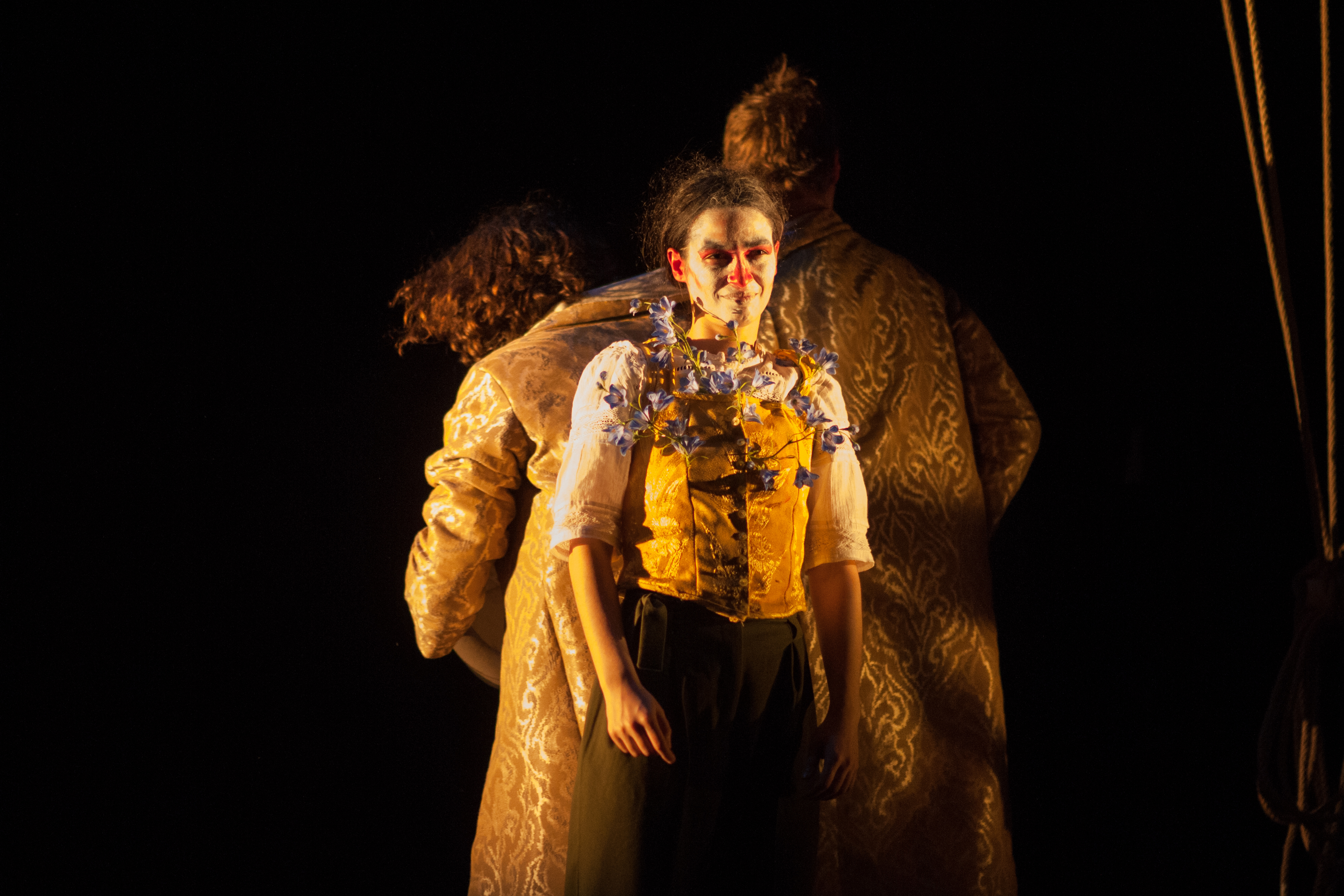 Coming up at The Point, Eastleigh:


In the Heights (PG) Tuesday 19th October 10.30am
The creator of "Hamilton" and the director of "Crazy Rich Asians" invite you to the event of the summer, where the streets are made of music and little dreams become big.
Our inclusive screenings are designed to create a relaxed and welcoming atmosphere for people with Dementia, learning or physical difficulties and their families and carers. Book here


Theatre Re: Bluebelle (preview) Thursday 21st October 7.30pm
Weaving together plots, objects and characters from ancient folktales as well as interviews with parents and carers, Bluebelle reminds us that life is shaped by the stories we tell and leave behind. With visually striking poetic theatre and lyrical live music
WILD Half-Term Mon 25th to Thurs 28th October
We have packed half term with a range of activities guaranteed to get you moving, laughing and having a brilliant time.
Tues 26th Oct: Baby Rave,
Wed 27th Oct: Comedy Club 4 Kids,
Tues 26th to Thurs 28th Oct: Creative Workshops
At The Berry Theatre, Hedge End New Old Friends: Crimes in Egypt Saturday 23rd October 7.30pm
A versatile cast of four brings to life an abundance of brilliant characters, in this romp inspired by Christie, Coward and Wodehouse.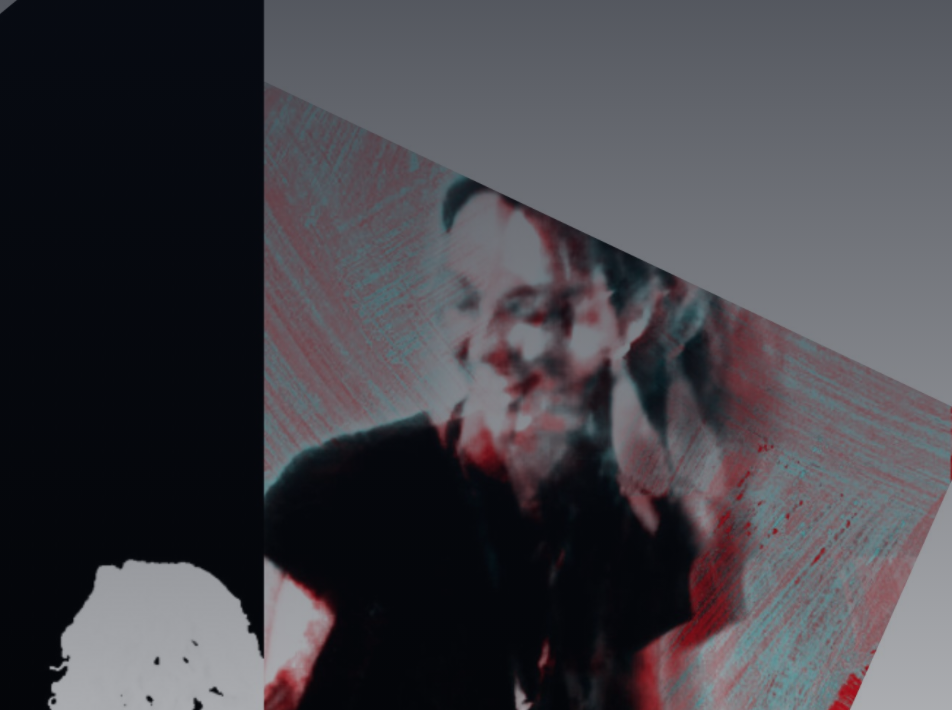 The Collective with BearFace Theatre
This series of classes falls under our Social Classes Programme;

no pressure classes packed with creativity. The perfect way to make new friends and share laughter!
A weekly group to explore ideas, develop creative theatre skills, and most importantly let go and have a laugh!


BearFace Theatre (BFT) believe in the power of collaboration and creative action to help us respond to the world around us, our connection to it and each other.


Whatever your background and creative experience, you are welcome!
We are more than happy to meet up, or have a chat prior to the sessions if you have any questions: email Kate at

Kate@BearFaceTheatre.org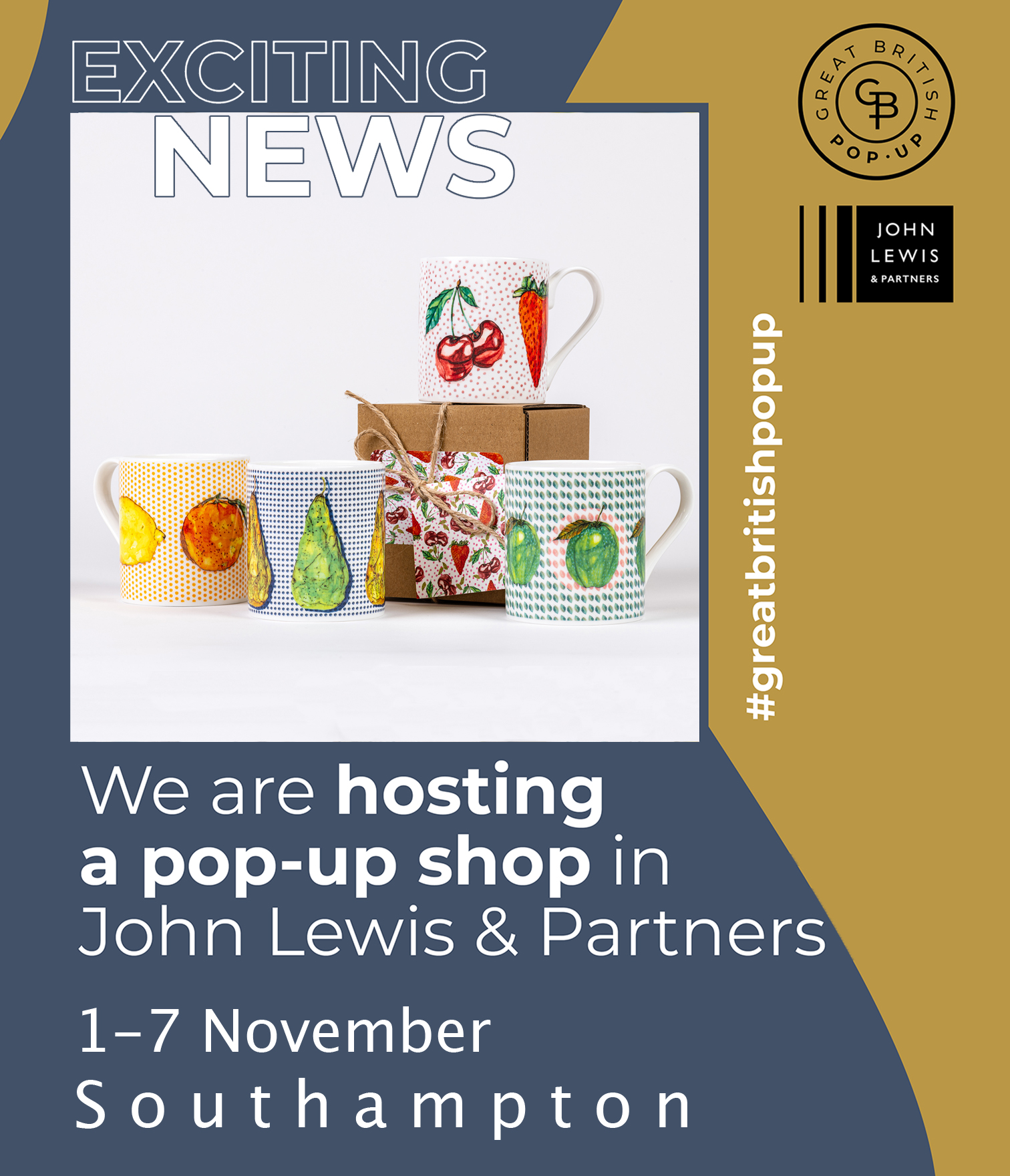 In collaboration with the Great British Pop-Up , Southampton based printed textile designer and artist Rachel Reynolds will be hosting a pop-up shop at John Lewis and Partners, West Quay, Southampton 1-7 November, located on level 2 (outside the Waitrose entrance) Mon – Fri 9am-8pm, Sat 9am-7pm and Sun 11am-5pm


Rachel will be selling her unique collection of hand drawn interior textiles, homeware, wallpapers and stationery alongside original linocut prints and Southampton inspired Giclee prints from her heritage, nature and architecture collections.


Exciting pop-up opportunity for Southampton businesses or organisations.
Harington's Hair Salon in Bedford Place will soon have space available above their shop for pop-up projects. They would like the project to suit their beauty/ wellbeing business but they are open to suggestions.
Projects could include art displays for local creatives, workshops or wellbeing services. Length of hire can be flexible. Harington's would love to support a local project. Please email
info@haringtons.com
for more information and to view the space.