Spotlight on... Jacquie Rolls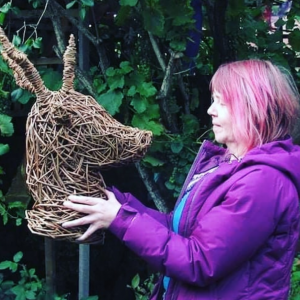 Jacquie has been creating since she can remember.  She experimented with lots of different artforms including painting, before getting 'hooked' on willow sculpting after trying it out at a music festival 13 years ago. Since then, she has expanded her practice and now shows and sells her work in galleries and gardens alongside running willow sculpting workshops.
Inspiration
A lot of Jacquie's work is inspired by the natural world. She enjoys making sculptures of birds and animals and making them as realistic and full of character as possible – 'I don't want my work to look like something you could pick up in a shop, I want my stuff to be original and authentic'. 
Jacquie is also someone who 'likes experimenting' and is continually inspired by the challenge of trying new things. She's currently learning to weld, something she never thought she'd 'even be interested in', which is allowing her to make even bigger and stronger sculptures. Commissions for her work also frequently provide the opportunity to create new types of work including making giant poppies and medals for the Army Flying Museum.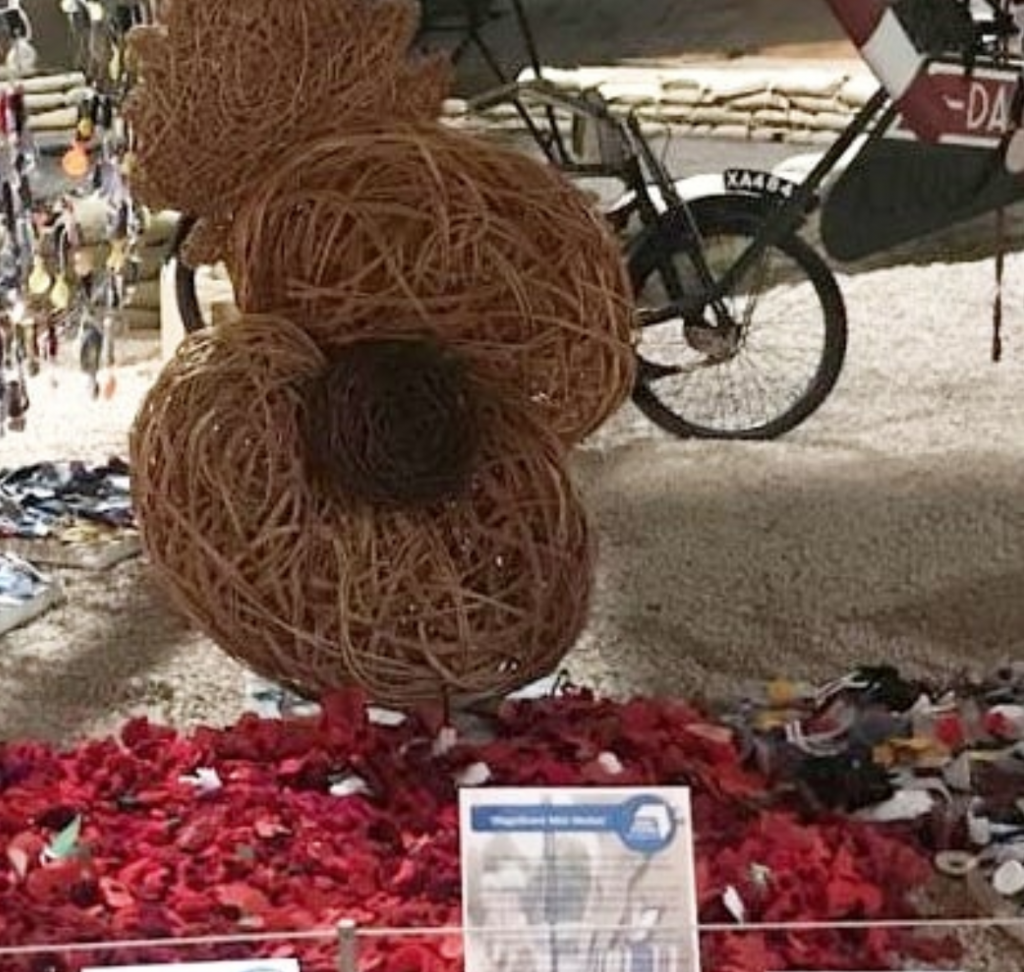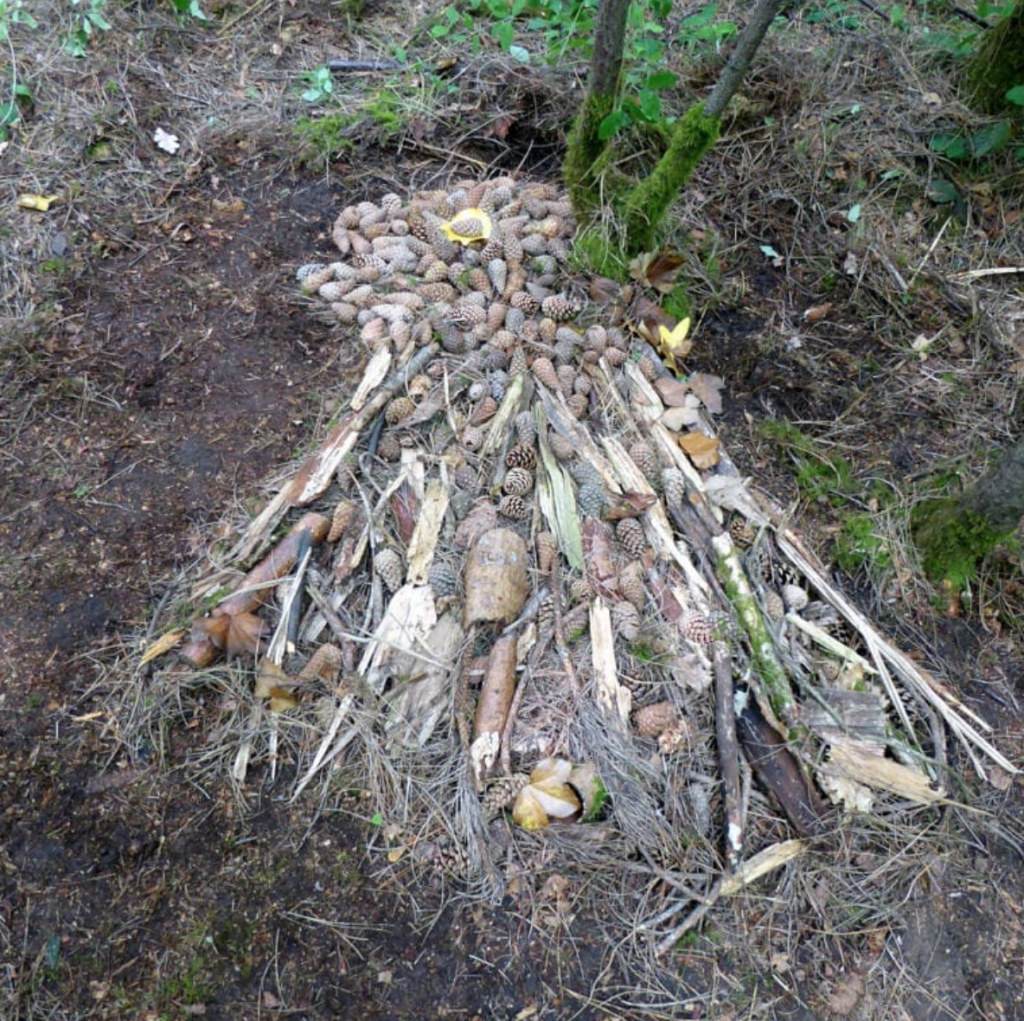 In addition to enjoying creating new and challenging types of sculptures, Jacquie also enjoys 'experimenting and playing' with different materials, particularly ones found in the natural world and starting to create with no real plan of where it will take her.
Jacquie also draws inspiration and motivation from supporting and empowering others – 'a lot of people I talked to that come to my workshops, often they've had health issues, they've had mental health issues and they're looking for something to help them relax and are enjoying getting away from what's going on for them, whatever that might be. And it's quite an exciting thing, that thing of connecting your hands and connecting your brain'.
'I really believe in sharing knowledge and helping each other.'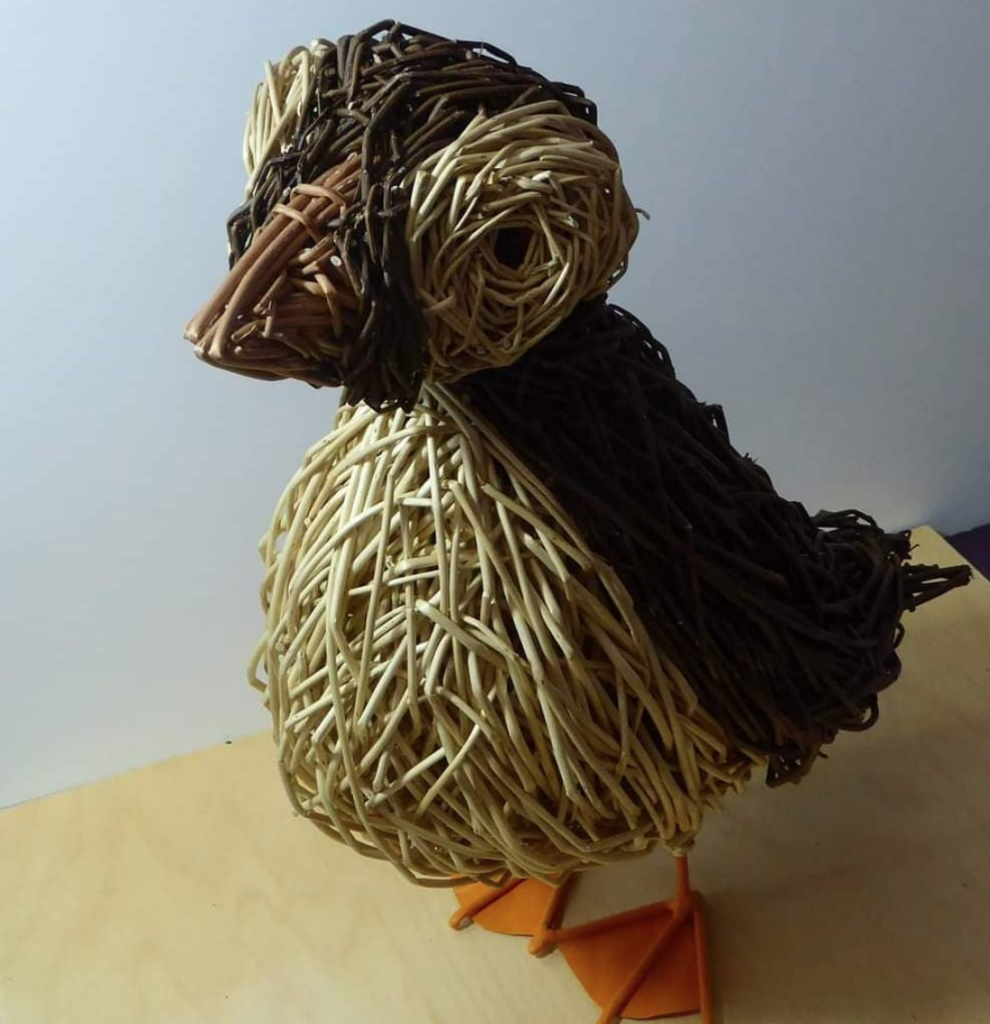 Current Works
Jacquie was really pleased to be chosen to have one of her sculptures displayed at St Barbes Museum open exhibition. She has also recently enjoyed helping people to connect in new ways by providing online willow workshops during the pandemic.
Jacquie is 'someone who quite likes the challenge of working in different ways' and is keen to embark on some new projects. As well as learning to weld, she is exploring the idea of working with other artists and is really interested in the idea of making sculptures based on others people's art.  She would love to make a storybook where someone writes the story and she creates the art or sculptures to go with it, to either as a physical book or an animation.
Jacquie is also looking forward to embracing her love of living history by creating some workshops at Butser Ancient farm over the next few months.
CHAOS Network
Jacquie has been part of the CHAOS network for a number of years. She joined because she 'likes connecting and networking' and loves that CHAOS 'is about people connecting and talking and having conversations or finding out about what each other is doing' and also just 'discovering that there's more people out there'. 'It's such a great vehicle for people finding out about other creatives in the city'.
Get in touch
If you'd like to find out more about Jacquie you can visit her websites:
https://www.jrolls.co.uk/ – For art and sculpture
https://jaxsarts.co.uk/ – For workshops
You can also get in touch with Jacquie on social media:
Facebook – https://www.facebook.com/JaxsArtsandDesignsWillowsculpture/
Instagram – https://www.instagram.com/jacquelinerollsartist/