Spotlight on... Katie Daley-Yates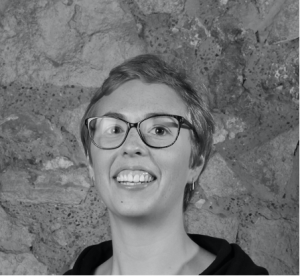 Tell us a bit about yourself and your practice/work…
I am a producer with a speciality of working with artists on projects in public space. I particularly enjoy working closely with individual artists to support an idea coming into fruition or the development of their practice. I am also currently acting Chair of the Board for ixia: Public Art Think Tank where we're working to reactivate the network to support best practice in commissioning. 
I moved to Southampton in 2013 and set-up Host Productions in order to carry out my freelance practice as a producer whilst I had a family and raised my young children. During this time I have diversified to work across the visual arts and have had the opportunity to work with a range of arts organisations and artists to deliver projects involving: talent development, artist residencies and over the last six months I have supported an artist with the management and development of his small charity.
Most recently I have completed a series of online interviews with artists working in public space for 'a space' arts called 'Artist Voices: How is Public Art Commissioned?' This series launched on 25 April and you can watch each video via 'a space' arts You Tube Channel (www.aspacearts.org.uk/artist-development/artist-voices). Artists can also sign up for half hour sessions with me if they want to find out more about working in public space, email katie@hostproductions.org.uk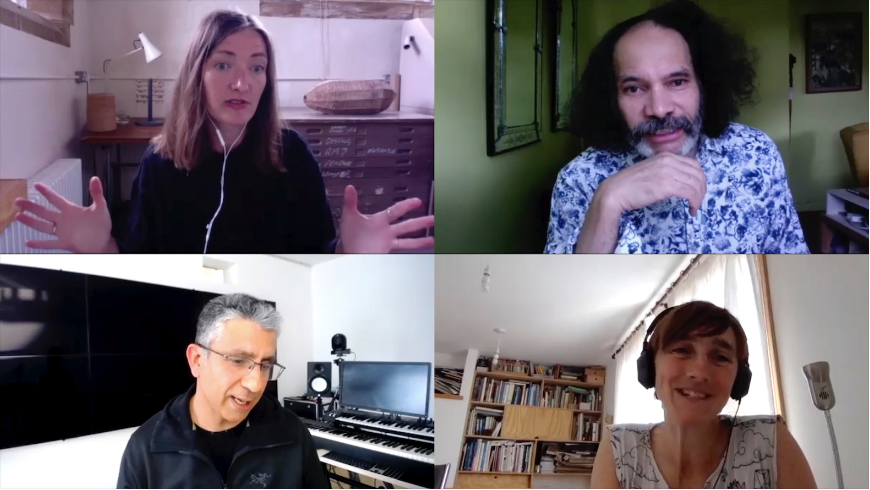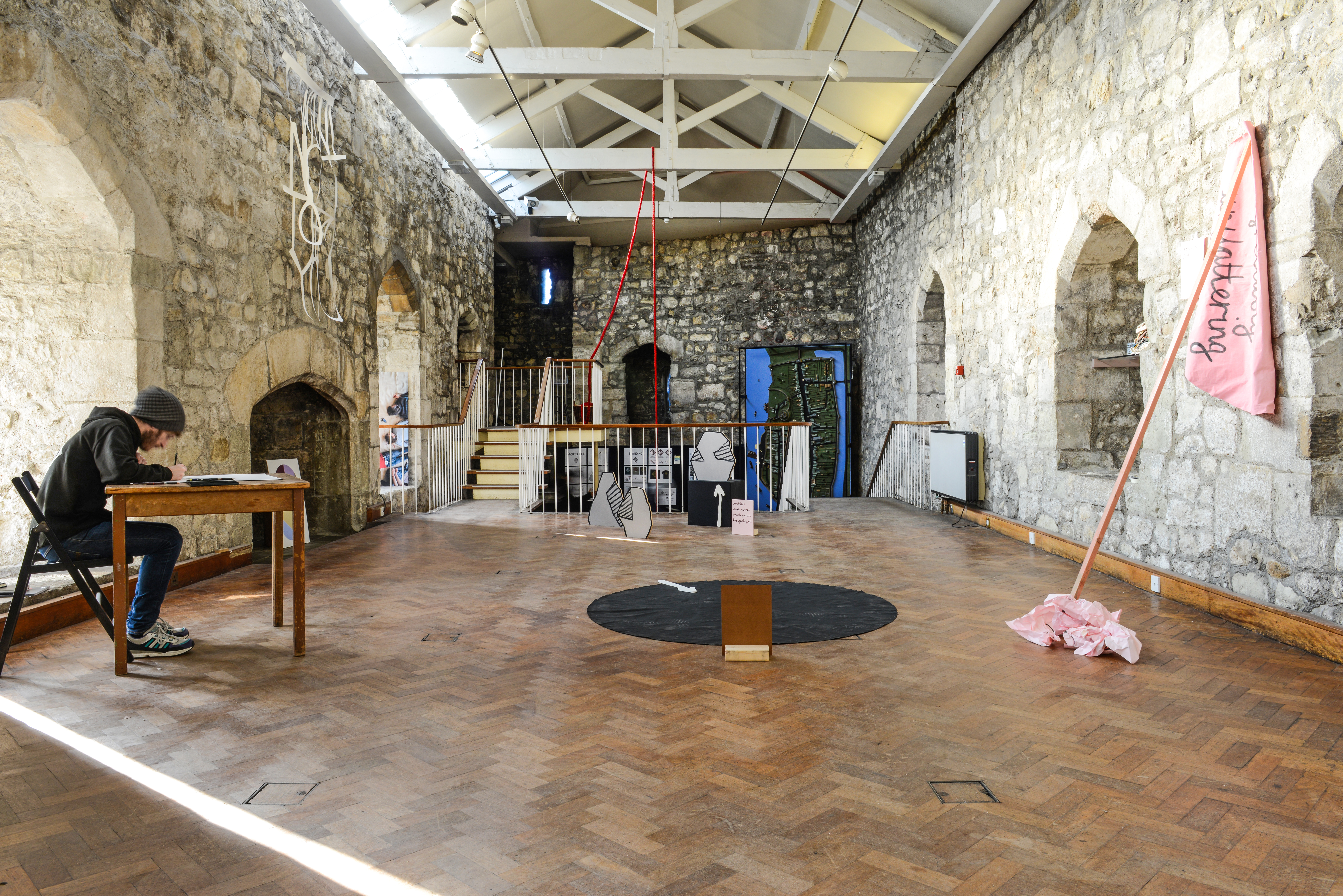 How did you get started?

I studied Fine Art & Visual Culture at the University of the West of England in Bristol. I quickly realised I was more interested in curating/ producing projects and exhibitions than making my own work. Bristol was an amazing place to get experience. Our tutors actively encouraged us to develop our own projects outside the walls of the university and our studios were located at Spike Island, an international studios and production space (www.spikeisland.org.uk). I lived in Bristol at a time of change for the city; both the major arts spaces (Spike Island and Arnolfini Gallery) went through capital developments and there were lots of pop up project/ artist run spaces. As a student and recent graduate the city gave me freedom, independence and ambition. One of my early projects was 'northcabin' a series of temporary commissions contained in a semi-circular bridge operating cabin in the floating harbour. 
I started my career at Situations (www.situations.org.uk) when I was a 2nd year student by undertaking an internship which I then transformed into a professional role as programme co-ordinator and then eventually producer. The organisation is no longer active, but over the 10 years I spent working there I built up the skills and knowledge required for commissioning public art – I learnt on the job. The nature of the small organisation meant I worked across all areas/ levels and we were a very closely-knit team. Our mission was to change perspectives on public art and we commissioned ground-breaking artworks that tested out engagement strategies and demonstrated that commissions could be visually arresting whilst critically underpinned.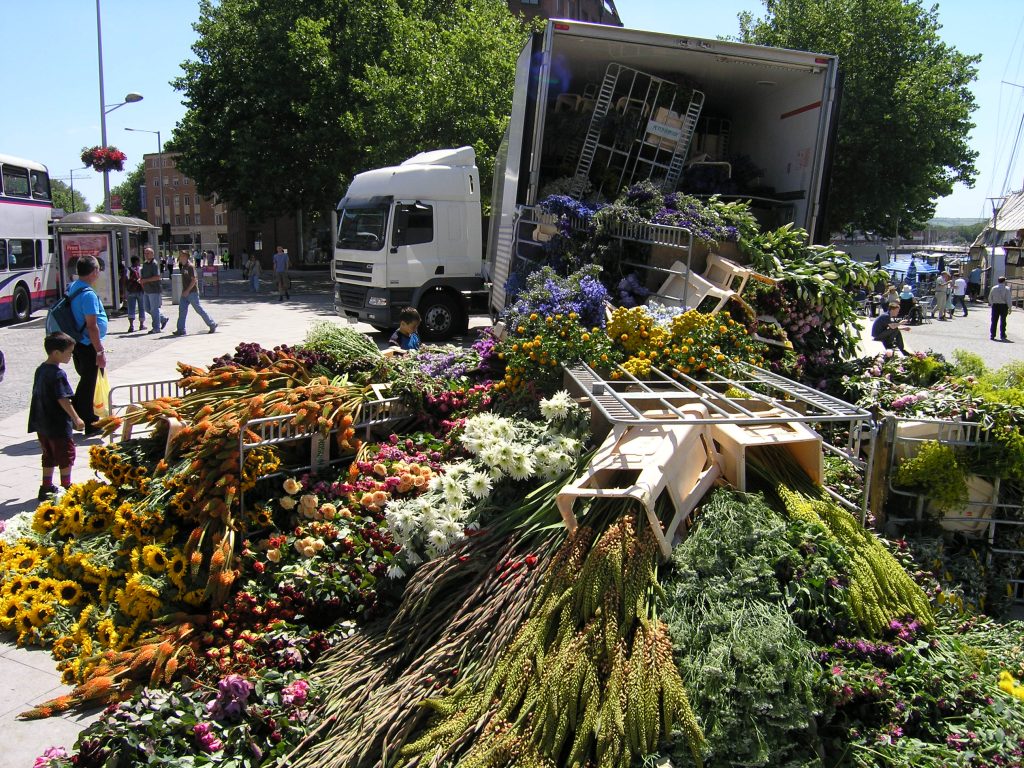 What/who inspires you?

In my early career I became interested in the development of curation from a 'care taking' profession in museums to a creative act in itself. Early inspiration was drawn from curators/ producers who were pushing the boundaries in exhibition making such as: Bart De Baere, Jens Hoffmann and Harold Selzman. I was also lucky enough to work with curator/ artist/ writer and educator Paul O'Neill (www.on-curating.org/issue-22-43/interview-with-paul-oneill.html#.YJune-vTU_U) when I was at Situations. If anyone is interested in the development of contemporary curation I recommend Paul's book 'Curating Subjects'. My early curatorial research led to me producing projects such as 'Responses: Three Approaches to One Space' at Spike Island where the gallery changed from one artist to another and the audience also experienced the installation and de-installation of the work. 
Situations also enabled me to work with some amazing artists such as Alex Hartley, Heather & Ivan Morison, Hew Locke, Tomas Saraceno, Katie Paterson and Anna Barriball as well as writers, architects, archaeologists and designers. 
I'm also particularly drawn to artists whose practice is interdisciplinary and has an effect on the real world around us. A good example of this way of working would be Anne-Marie Culhane's (www.amculhane.co.uk/) practice who I interviewed for Artist Voices.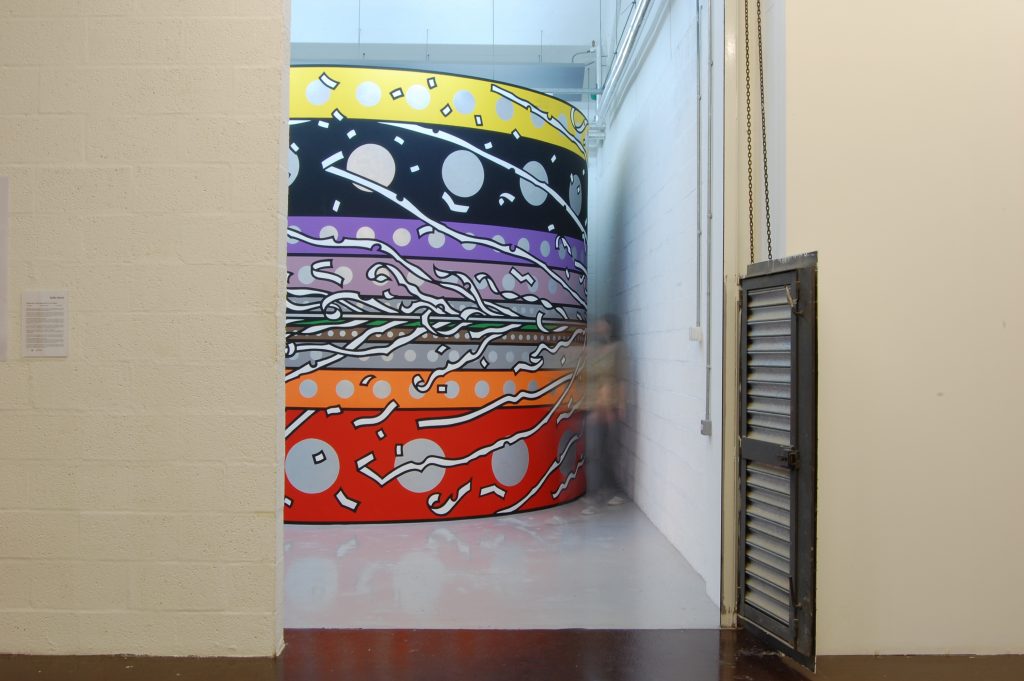 What are you working on at the moment?
After a number of years applying for different pots of funding I was lucky enough to be successful in receiving an Arts Council Developing Your Creative Practice Grant when the fund was reactivated again following the start of the pandemic. My funding will support me for the next 9-months and allow me to stop working for clients refocusing on my independent practice once again, which since having young children I haven't been able to do. 

I'm interested in looking at long term public art commissioning in place and the feasibility of setting up a programme like this in Bitterne Park where I live. I will be conducting R&D from different perspectives looking at commissioning case studies, conducting local artist studio visits, researching the local area from historical, geographical and social angles. The plan is to develop my own commissioning strategy and raise the funding required in order to take the programme forward. Alongside the research I will also be receiving professional coaching from Clare Norman Coaching Associates (www.clarenormancoachingassociates.com)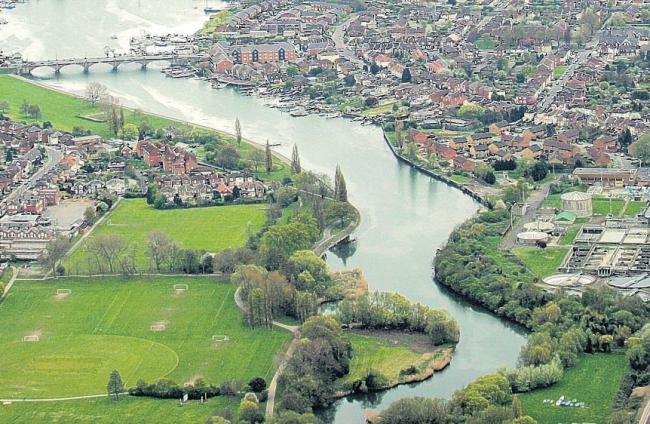 Do you have a piece or work/project/achievement you're particularly proud of? 
My biggest professional achievement and challenge to date was being part of the commissioning team who produced artist Alex Hartley's artwork Nowhereisland (www.situations.org.uk/projects/alex-hartley-nowhereisland/), which was one of the Artists Taking the Lead commissions for the Cultural Olympiad in 2012. Nowhereisland was a large-scale island originating from the Arctic and journeyed around the south west region of England, stopping at ports and harbours as a visiting 'island nation'. Over 23,000 people from 135 countries across the world became part of Nowhereisland's story when they signed up as citizens of this newly formed nation. 

I had responsibility for the production of the island and journey logistics to the arctic and around the south west coast. The project was an amazing experience and took over two-years to develop, but it was also incredibly challenging from different perspectives including: negotiating with the region of Svalbard regarding permissions for the arctic material, plotting and navigating the south west coast journey and gaining certification for the island to travel from the MCA. My main worry throughout the whole project was the artwork sinking in Poole Harbour and blocking international shipping lanes – this was a genuine concern, but thankfully due to diligent planning and professional skills it didn't happen.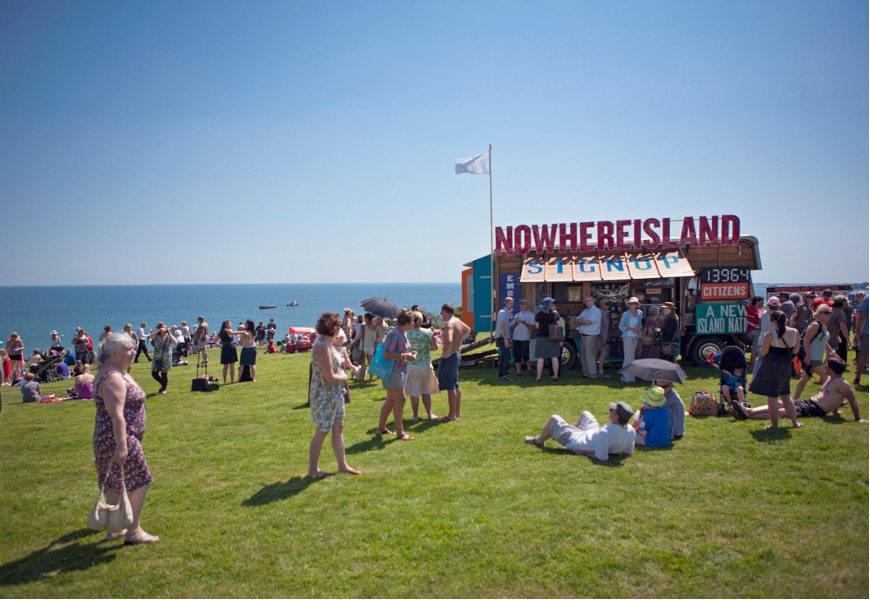 Is there anything you would love to work on/people you'd like to work with in the future?
My DYCP will enable me the opportunity to undertake deep research back into public art commissioning. I'm particularly looking forward to proposing commissioning approaches that are sustained and built up over time in place. A project I often revisit time and time again because of its longevity is Jeanne Van Heeswijk's 'The Blue House' in Ijburg Holland (www.jeanneworks.net/projects/the_blue_house/). Also introducing more examples of temporary commissioning where there is more scope for experimentation and risk taking. I will also be exploring examples of commissioning which takes a civic approach and are interdisciplinary. I'm thinking about organisations such as Bricks in Bristol (www.bricksbristol.org), East Street Arts in Leeds (www.eaststreetarts.org.uk) and the Bloomberg's Public Art Challenge Programme in the US (www.publicartchallenge.bloomberg.org) 

Where can people see your work/get involved/get in touch?
You can find out more about my work and practice by going to www.hostproductions.org.uk. I also offer development sessions for artists or freelance producers/ curators. These sessions can be used for talking through a creative idea, change in direction for career/ practice or support with funding applications. 
When did you get involved with CHAOS and what do you like about it?
I became involved with Chaos a few years ago to connect with other creative practitioners in the city. I've recently enjoyed the expansion of the network online with the opportunity to have conversations in the forums around City of Culture.